Home
||||||||||||||||||||||||||||
Contact Page
|
Mailing List
|
Remove List
|||||
The Flatirons
The First Snow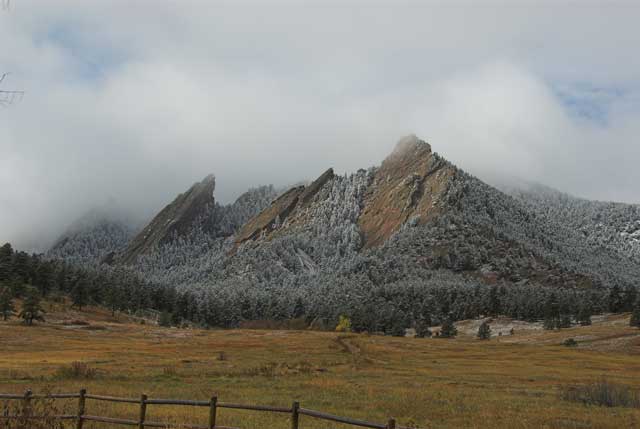 Item Number:
B-140

Location: Boulder, CO
Prices and sizes are available for viewing when you press the order button.
To see framing options, click here.
The first snow in the Fall of 2006.
Taken in October this snow lasted one night and was starting to burn off the next morning when I took this shot.