Unique Fine Art Photography
With the advent of new equipment, we are now able to offer truly spectatular sizes of these world class images. As the Henry's Fork river travels south and leaves the yellowstone basins, it breaks through the Henry's Fork caldara which is one of the great yellowstone calderas. Here you see the Upper Falls blast through the canyon and form a rainbow as the mist leaves the waterfall. This image has a native size of 40" x 45".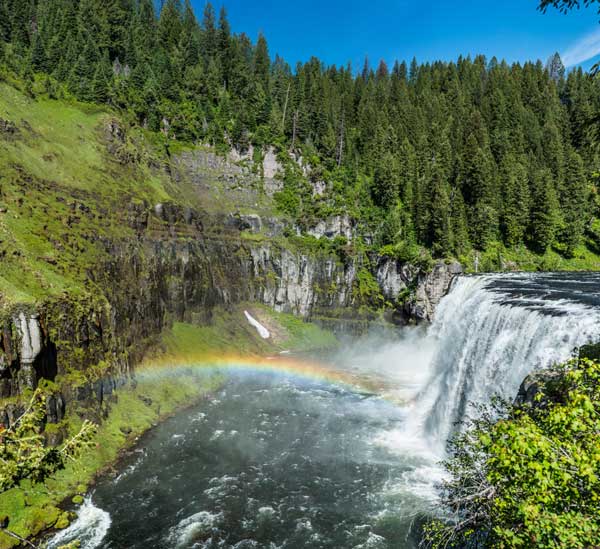 Gallery 11 has several new large format images - click to view them
Below is a wonderful new image from the Maroon Bells near Aspen. So often the Maroon Bells are the main subject in images taken in this drainage. However there are amazing formations here that get almost no attention. Now you can see what sunrise is like at this magnificent setting.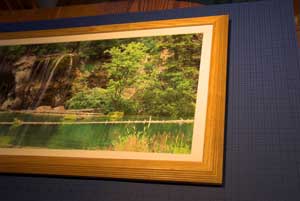 Framing choices continue to change as the major suppliers cut inventory and limit framing choices. At this time it is best to confirm choice of frames as they are changing far too often to keep up with. Click here to go to the framing page. We are not limited to just these frames, we can usually get a wide assortment of frames if you are interested in a specific frame. Send us a note and we can help you. There is never any additional charges for special orders (other than material costs). In fact every frame we build is a custom order so we do it all the time. Just ask if you have any questions.
With all these new images coming on line these days, we have started using our mailing list to notify people when we release new images. Sign up now and we can alert you to all the continuing changes and new art showings.
Inside you will find a world of photography and the coolest scenes I have encountered. Take a look around and remember all of these scenes come with a complete satisfaction guarantee that you will love our work or you are welcome to a 100% refund. See our written guarantee page.