The Maroon Bells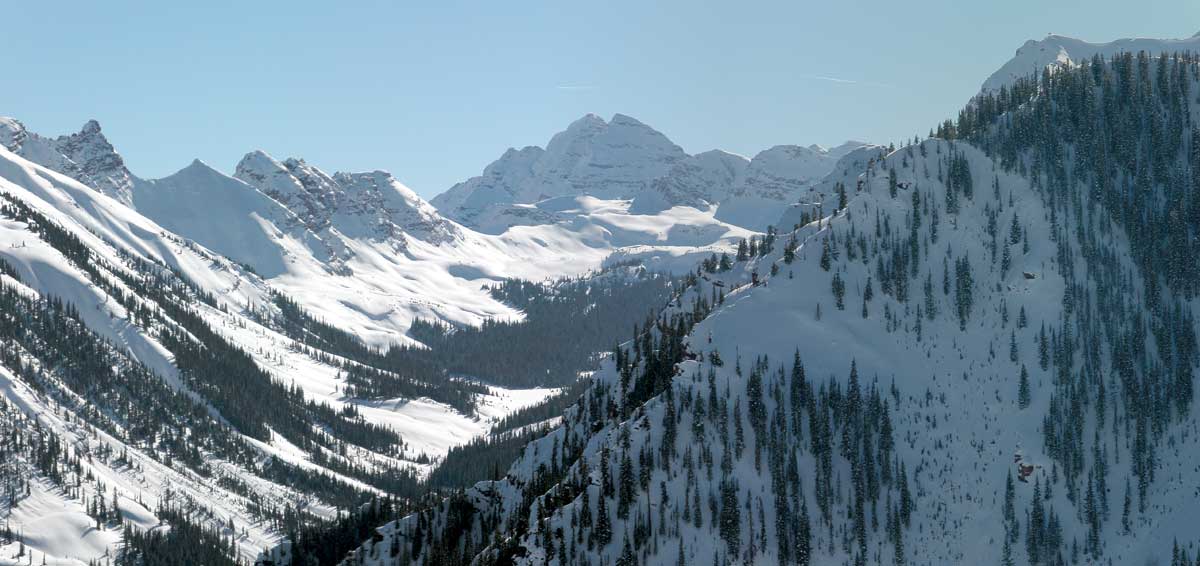 A very unusual view of the maroon Bells. This shot was taken while skiing at Snowmass Ski Area outside Aspen. The valley below Maroon Creek is one of the most beautiful places in all of Colorado.
The Maroon Bells are the two most photographed peaks in the state. Maroon Peak (left) is 14,156' and North Maroon Peak is 14,014'
Gallery Index
Item Number: A-110

Location: Aspen CO
Click the order button to see pricing options.
Framing notes, click to view.