Entrance To Monument Valley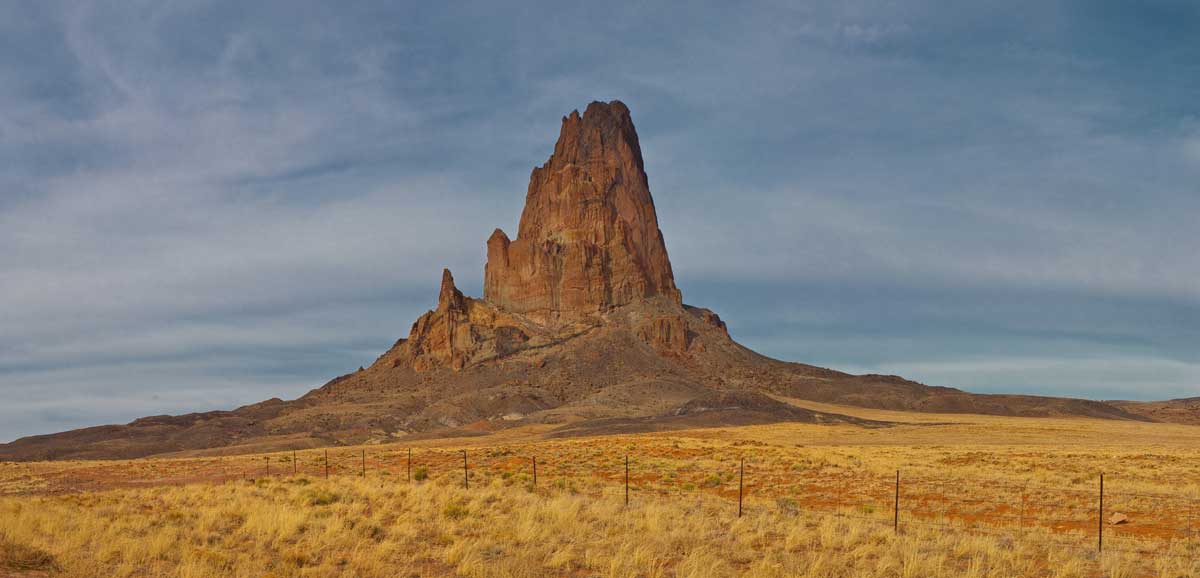 Standing alone, this quiet giant marks the southern entry into Monument Valley. The flat plains of eastern Arizona give way to abrupt monuments of stone and very big spaces outlined by sharp ridge lines and desert landscapes.

The fence line helps to understand just how big this giant really is, as it dwarfs the fence row. You can see right behind this modern boundary, a very old monument looms big.
Gallery Index
Item Number: A-200

Location: Monument Valley, AZ
Click the order button to see pricing options.
Framing notes, click to view.
This Web Page © Copyright May 2009 Mountain Studios Phone: 303.449.7588 Go To Top