The Valley Of Ten Peaks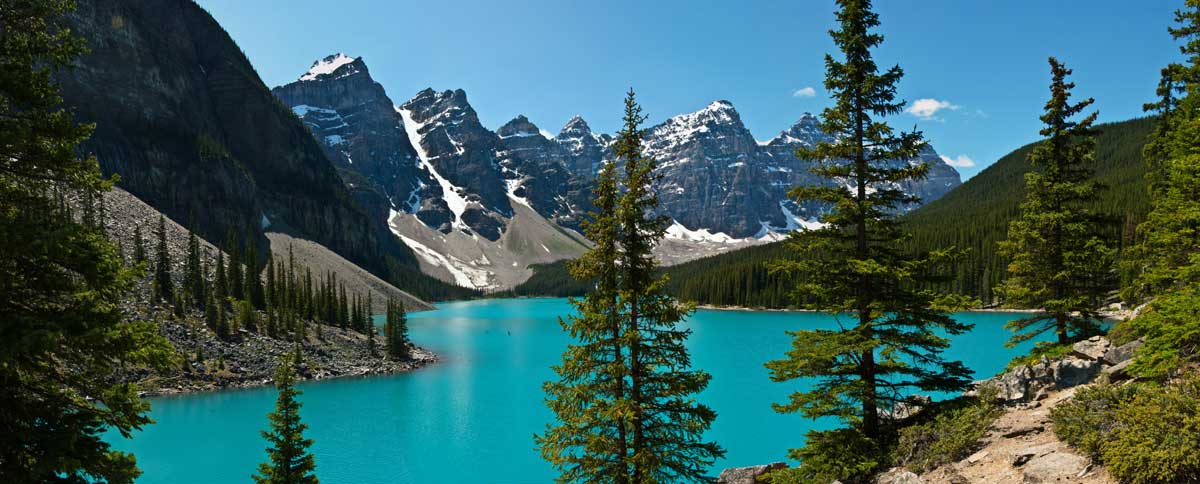 Item Number: A-216

Location: Banff National Park, Alberta Canada
Click the order button to see pricing options.
Framing notes, click to view.
The Valley Of Ten Peaks is one of the finest scenes in all of Canada. Perched high above Lake Moraine, these peaks create an interplay of rugged, jagged rock and beautiful, peaceful landscapes that suck you into spending as much time as you have, beneath these peaks. Whether climbing a pass, walking the shore line or picnicking in the forest, you will find peaceful splendor in this valley.
This image is similar to A-208 however this one can be printed much larger. If you are looking for a large, finely detailed image of this valley, this is it.