Oxbow Bend In The Spring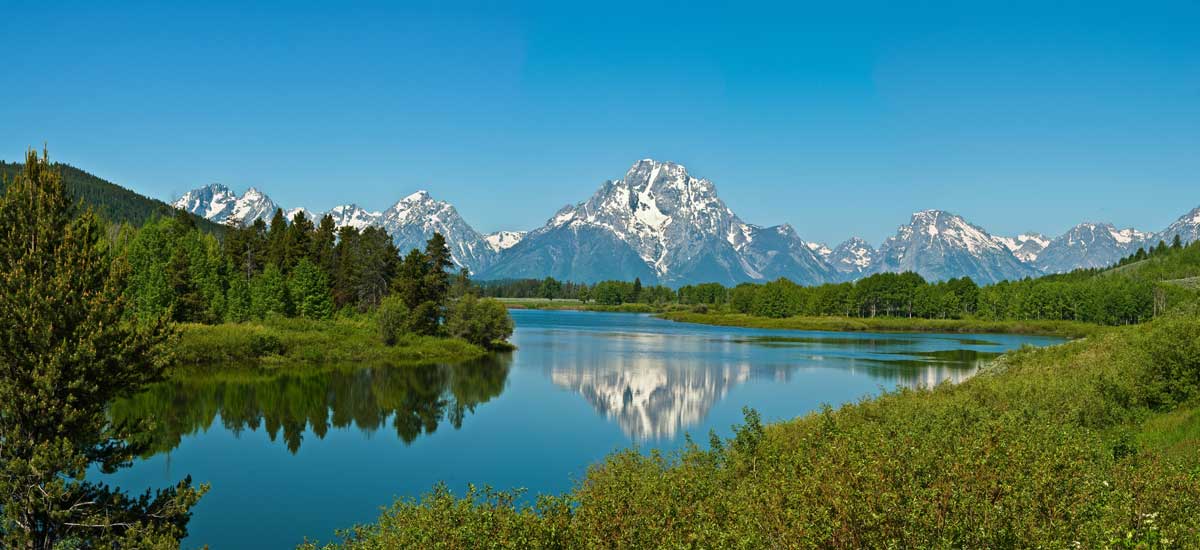 Item Number: A-217

Location: Grand Teton National Park, Wy
Click the order button to see pricing options.
Framing notes, click to view.
I cannot pass by this spot without stopping, no matter what the time of year or how bad the weather. When I am in this park, I will stop here.
The calmness of this oxbow bend stands out from other spots on the Snake River. Wildlife seems to feel this way too as I have seen all sorts of animals here. Although the wind was blowing farther out in the oxbow, this protected bay has a glass surface. In the reflection, Mount Moran shimmers as the water calms.