Alpine Valley Lake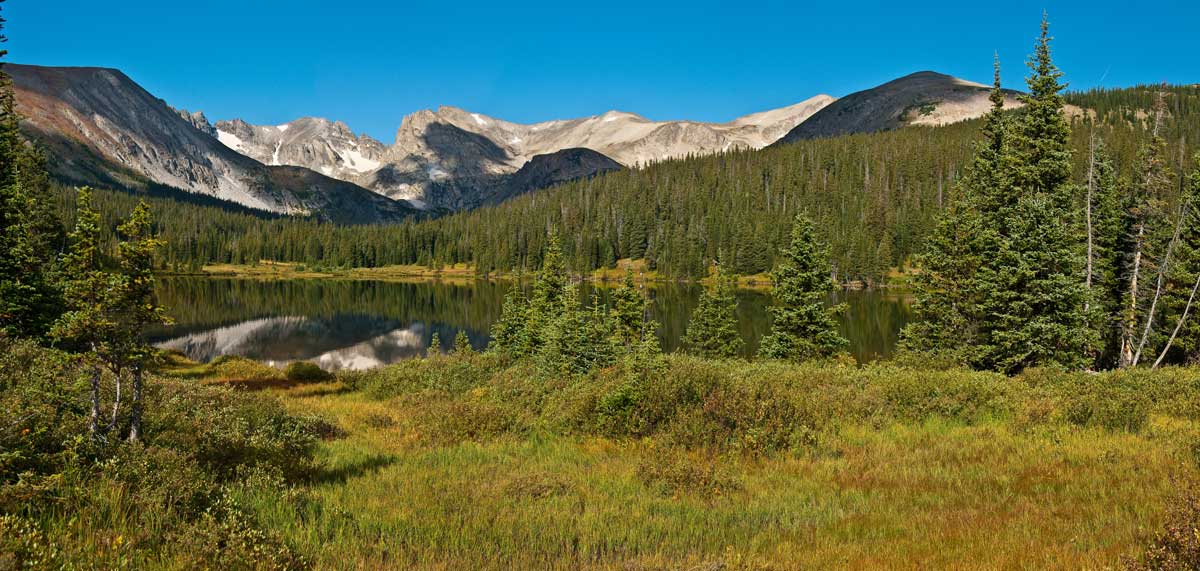 Item Number: A-223

Location: Brainard Lakes Recreation Area, CO
Click the order button to see pricing options.
Framing notes, click to view.
Brainard Lakes sees very few days as calm as this one. Usually the wind is coming off the continental divide so hard a mirror image never sets up. Not so on this day. The wind was still and a glass calm came over the entire lake. This image is very similar to A-220 but the shadows created such depth to this image, I could not resist publishing it too.