Nankoweap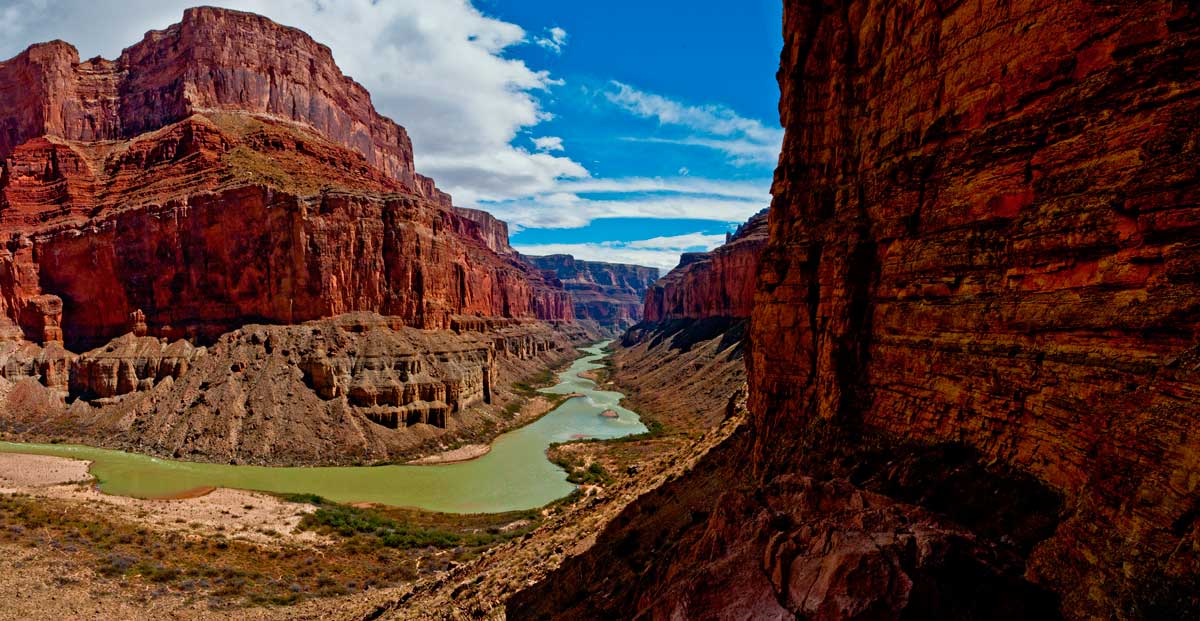 Item Number: A-230

Location: Grand Canyon, AZ
Click the order button to see pricing options.
Framing notes, click to view.
At mile marker 53 the river turns to the West and then quickly back to the South. At this jog occurs one of the great Grand Canyon power spots, Nankoweap. With a vista of over 4 1/2 miles downstream, Nankoweap provides one of the most stunning views in all of the canyon. This image was taken high above the river next to the granary. With our camp adjacent to the eddy below, I was able to make the short climb three times in a day and observe the changing light.