Dawn at Oxbow Bend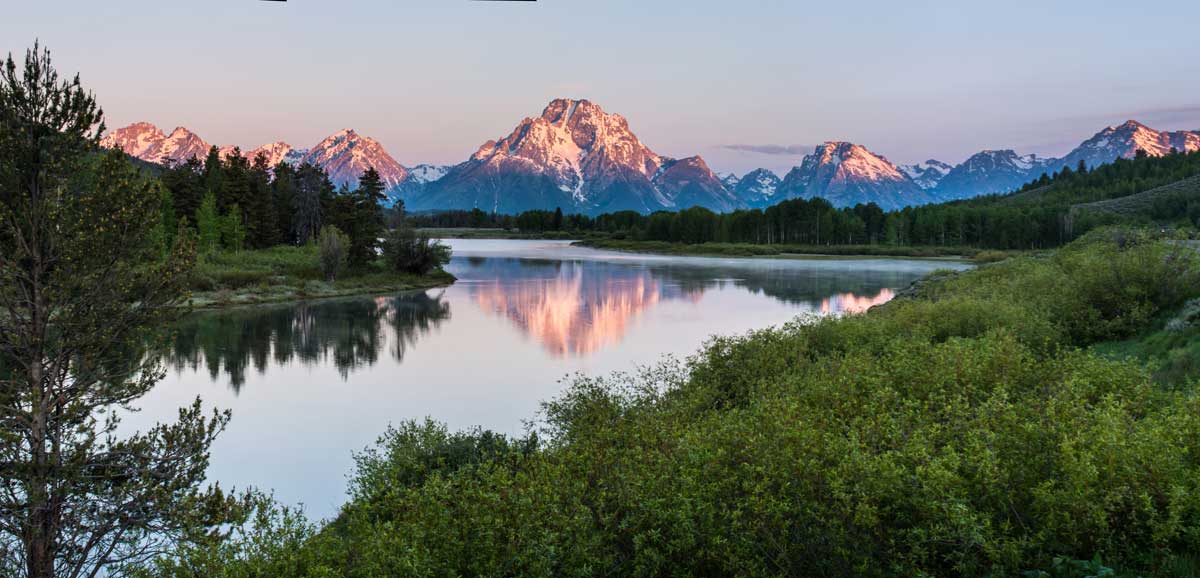 Item Number: A-237

Location: Oxbow Bend, Gtrand Teton National Park, , Wyoming
Click the order button to see pricing options.
Framing notes, click to view.
Oxbow bend takes on a new personality every time I see it. All eyes were on the mountains this time as the colors lit up the background and Oxbow Bend reflected the colors back to the sky. The pool was as calm as I have ever seen it. Usually there are ducks, beavers, otters, swans and several other birds creating all sorts of waves. Today everything was silent.