The Flatirons At First Light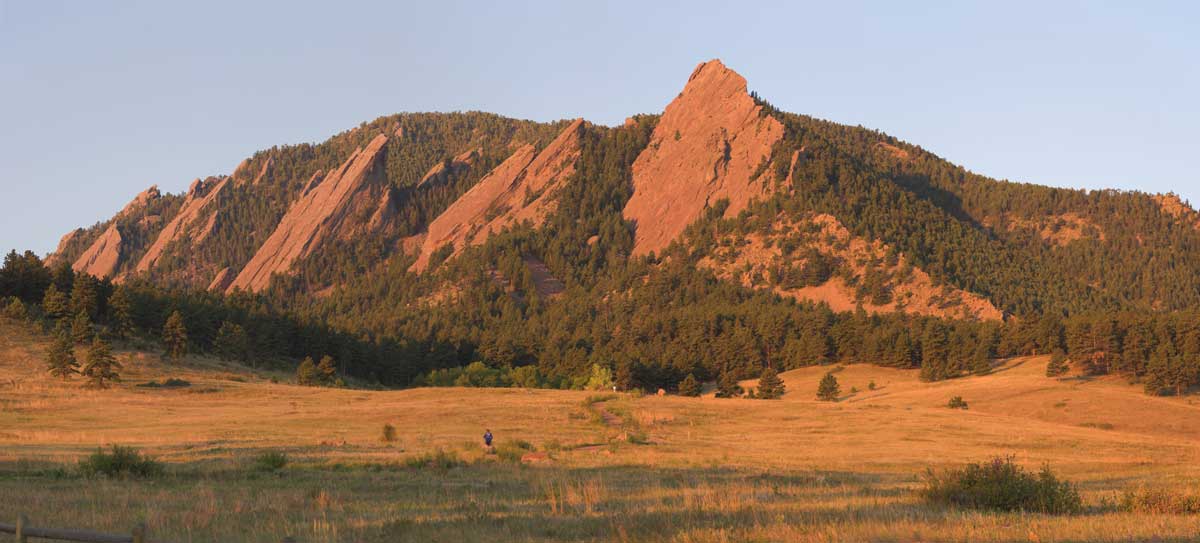 When I get a spare morning and nothing is jumping out at me, I go here. The flatirons are Boulder's most prominent feature. You can see them from all over town, and the personality of these foothills is always changing.
These formations are actually ancient sea floor that have been uplifted and put on end. This makes for exceptional hiking and wonderful canyons. The hike to the top of Green Mountain is almost 3,000' of vertical.
In the Fall, black bears are known to hang out here as they gorge on berries, nuts and grasses awaiting cold weather and hibernation.
Gallery Index
Item Number: A-143

Location: Boulder, CO
Click the order button to see pricing options.
Framing notes, click to view.