Akaka Falls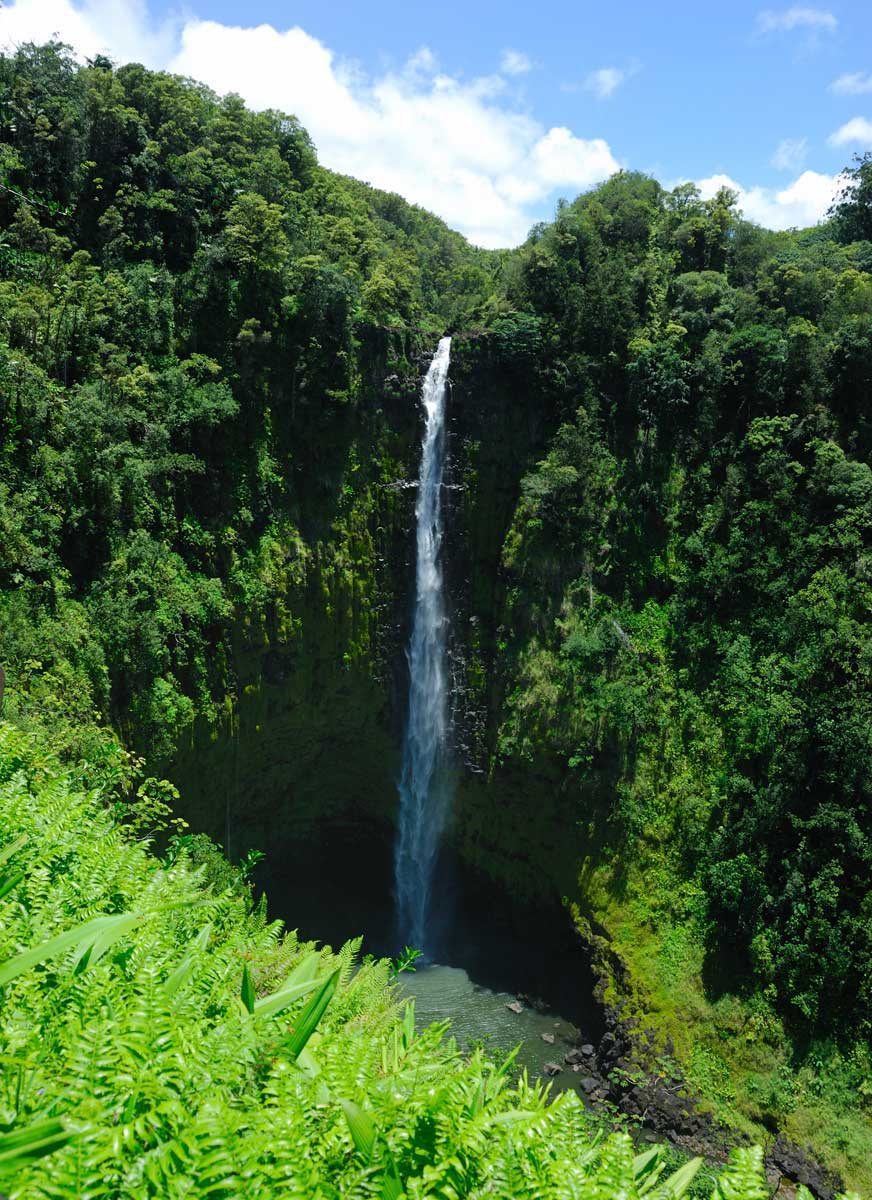 Item Number: A-151

Location: Akaka Falls, HI
Click the order button to see pricing options.
Framing notes, click to view.
412 feet tall Akaka Falls is a stunning example of what makes Hawaii so special. This destination and park centerpiece brings people in from all over the world.
The lush tropical park is on the wet side of the island. The cliffs are volcanic and being quite porous allow much water to be absorbed before ever getting to the falls.
Much of the vegetation in the lower falls lives off the ever present mist the falls generate.