Landscape Arch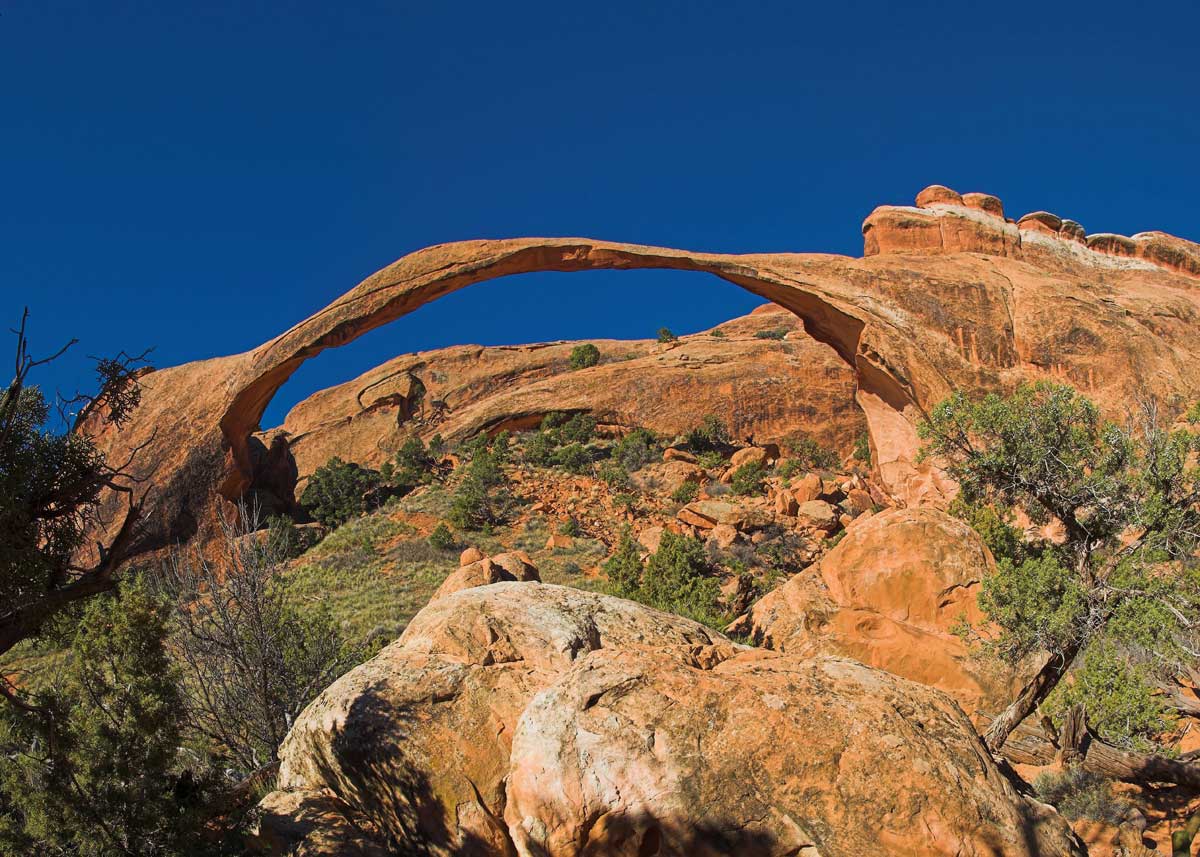 Landscape Arch is the longest natural arch in the world. At 290' +/- one foot, this arch is a prime example of an arch at the end of it's lifecycle. In fact it may not be available for viewing much longer. At three different times in the last twenty years, different sections of underside rock have broken away and fallen.
While the loss of mass may actually help prolong the life of this arch, it may collapse at any time. I shot this set of images with more of a wide angle than you usually see. That provides more of an up close feeling of this image.
Gallery Index
Item Number: A-165

Location: Arches National Park, Utah
Click the order button to see pricing options.
Framing notes, click to view.