Landscape Arch 2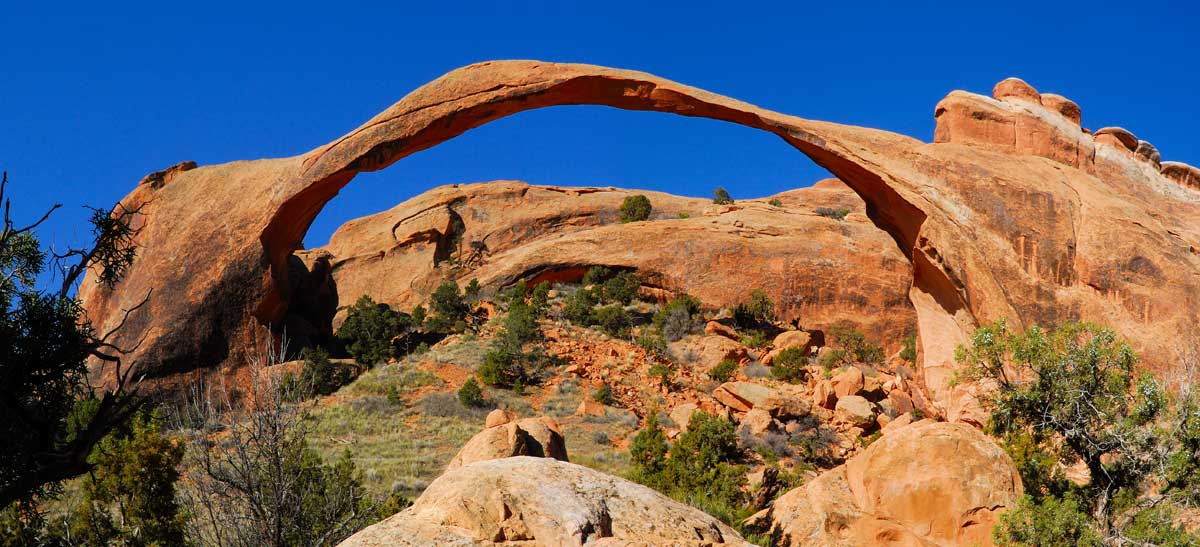 Landscape Arch is one of my favorite arches. The total length of this arch is hard to believe when you see it. The ground below it is littered with fallen rock from years past. The blue sky shows off how big a space this arch occupies.
The Park Service closed the area below the arch after parts of it broke off.
Gallery Index
Item Number: A-173

Location: Arches National Park, Utah
Click the order button to see pricing options.
Framing notes, click to view.