Fox Park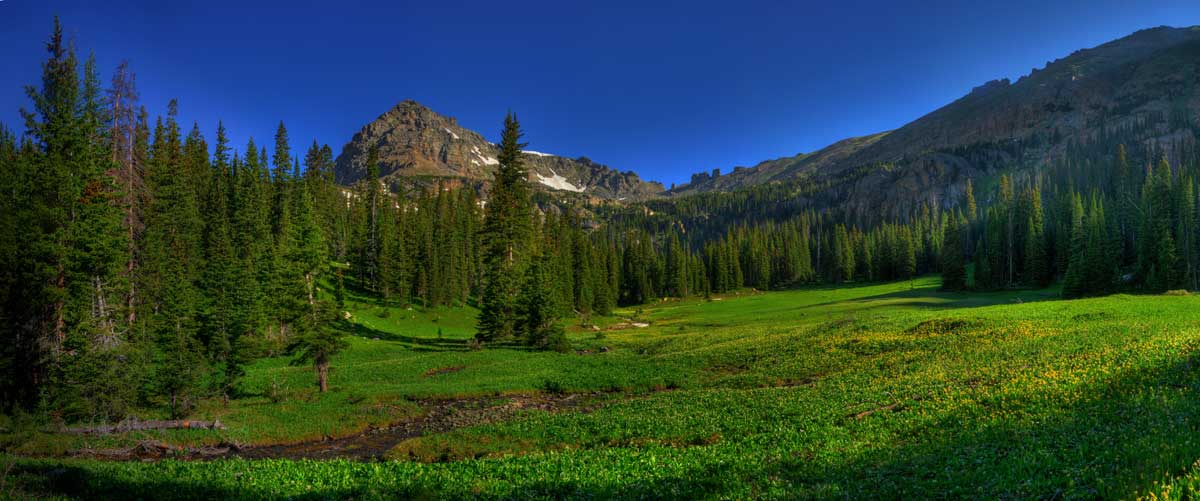 Directly underneath the continental divide are numerous hanging valleys that contain all the ingredients for a story book setting. Fox Park is one of these valleys.
Every square centimeter is covered with at least one flower. A thousand small feeder streams provide a constant supply of water and the flowers provide a show that lasts all Summer long. Behind this meadow are several more that eventually lead to waterfalls and cliffs.
Gallery Index
Item Number: A-176

Location: Fox Park, Grand County, CO
Click the order button to see pricing options.
Framing notes, click to view.