View From Fishing Bridge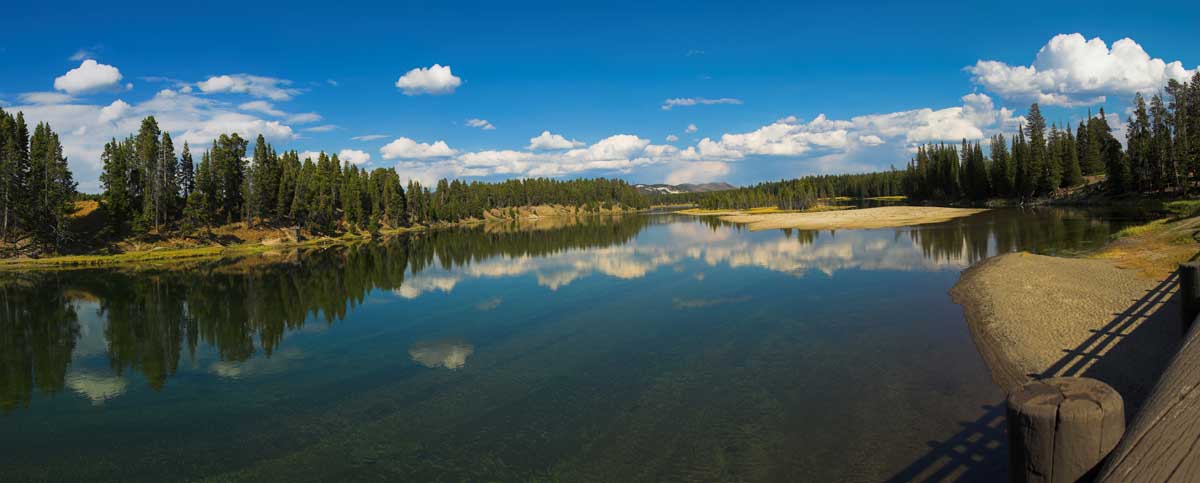 More than a few people have been inspired at this bridge. As the Yellowstone River leaves the lake, one of the great spectacles of the national park can easily been seen in the Summer. Cutthroat trout gather to feed and spawn directly next to this bridge. Giant pods of trout can easily be watched as they casually feed on mayflies and bugs.
Fishing Bridge is a magical place with many different options for exploration. Fly fishing is everywhere, hiking is exquisite, wildlife viewing can happen here as easily as anywhere and the lake is just around the corner. In fact sometimes the wildlife comes to you on this bridge. Looking north towards Hayden Valley and the Canyon area is the view from Fishing Bridge.
Gallery Index
Item Number: A-186

Location: Yellowstone National Park, WY
Click the order button to see pricing options.
Framing notes, click to view.