Aspen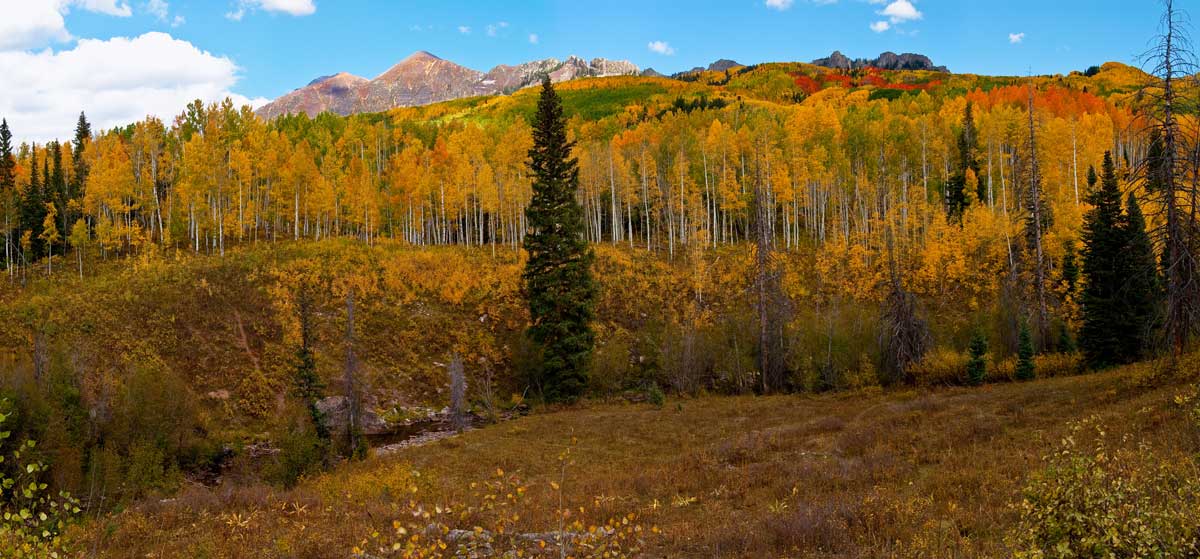 During the peak weeks of Autumn, Kebbler Pass can be entirely covered with flaming yellows, oranges and even reds. Orange and red aspen colors are seldom seen. Yellows dominate most hillsides.
At times the entire canopy glows yellow. The intense glow from the foliage offsets the stark white of the tree trunks.
Gallery Index
Item Number: A-191

Location: Kebbler Pass, Gunnison, CO
Click the order button to see pricing options.
Framing notes, click to view.