Pilot Peak And The Clarks Fork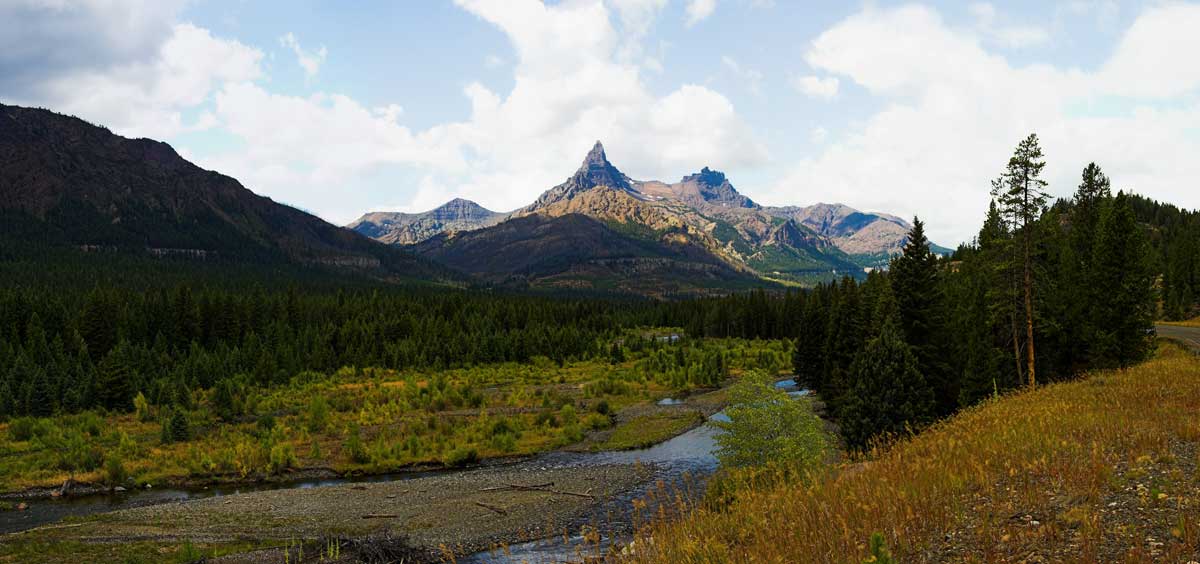 North east of Cody Wyoming is a sparsely populated valley called Sunlight Basin. The western edge of Sunlight Basin is the eastern edge of Yellowstone National Park. The northern edge forms Beartooth Pass, one of the most spectacular passes in all of the world. Half way up the valley as you near Cooke City, you see this amazing peak.
Pilot Peak (11,708') has one of the most abrupt summits I have ever seen. Beyond Pilot Peak lies Yellowstone and the Lamar Valley. Sunlight basin is an old "Troubled Bear Release Area" for the national park. It hosts a large population of both black and grizzly bears and soft shelled (tent) camping is strictly prohibited in most of the valley. This is still very wild country. Buffalo Bill Cody held his last hunting trip in this valley. He established Monaco, a hunting camp in 1913 here.
Gallery Index
Item Number: A-189

Location: Sunlight Basin, Park, WY
Click the order button to see pricing options.
Framing notes, click to view.