Horseshoe Bend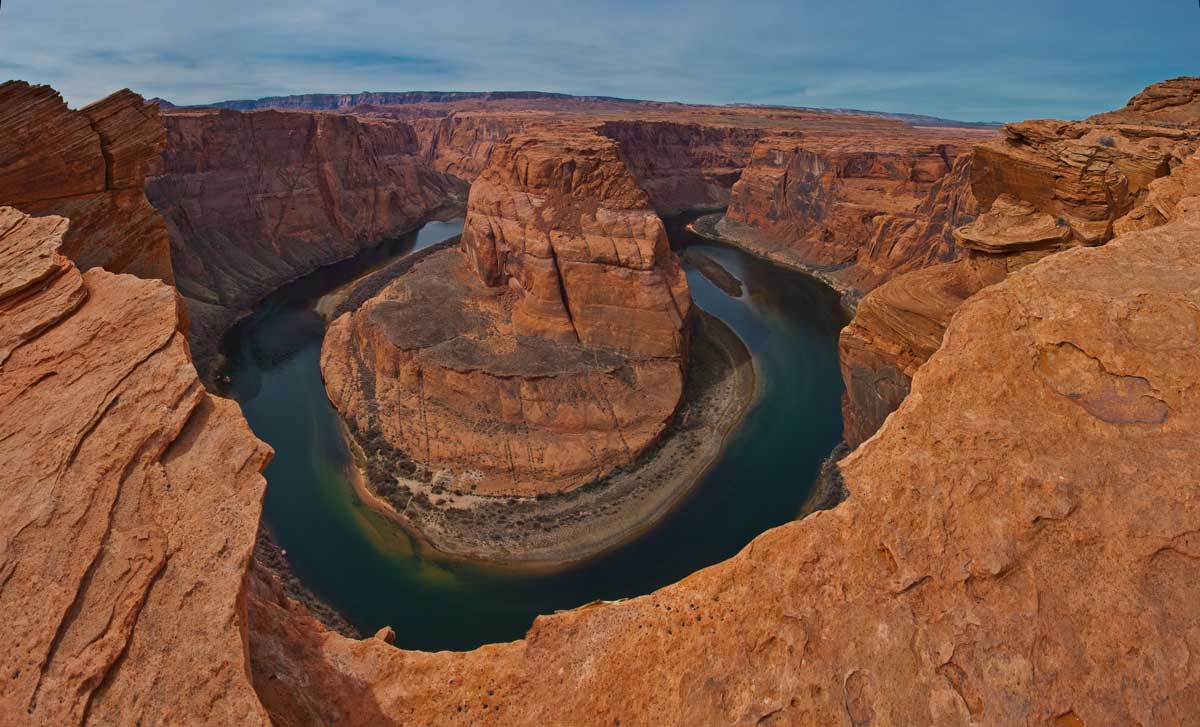 This is not an easy shot to get. Risking a fall of over 2,000 feet, the cliffs are immediate and unforgiving. The calm demeanor of the canyon and river mask the vertical nature of this canyon country.

As the Colorado River prepares to enter the greatest crack in the U.S. West, it plays with the sandstone landscape as if to say I will do what I want and it will be beautiful. And you will love me.
Gallery Index
Item Number: A-199

Location: Paige, AZ
Click the order button to see pricing options.
Framing notes, click to view.
This Web Page © Copyright May 2009 Mountain Studios Phone: 303.449.7588 Go To Top