CP 1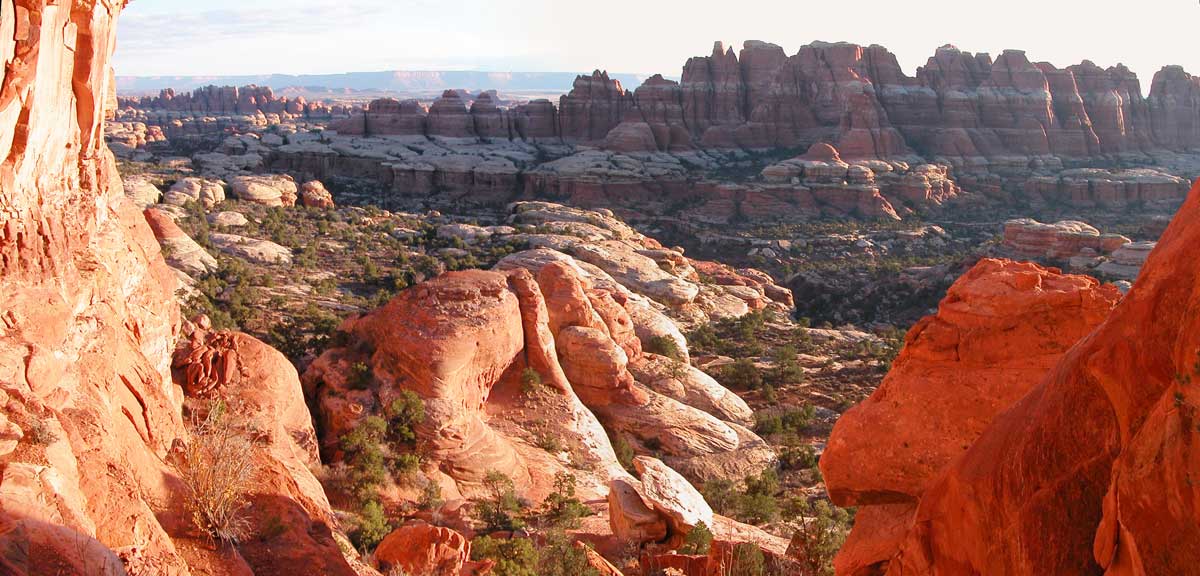 Gallery Index
Item Number: A-204

Location: Canyonlands National Park, Utah
Click the order button to see pricing options.
Framing notes, click to view.
The morning Sun was just beginning to crest the top of the ridge line and already it was hot. The rocks seemed to catch the glow of the light and reflect it back, warming the morning and casting a pleasant hue on the orange sandstone rocks.
My hiking partners would soon be up, and this day promised to be a hot one. For now I just enjoy the spectatular view behind Campground Number 1 and quietly sip my coffee.
This Web Page © Copyright May 2009 Mountain Studios Phone: 303.449.7588 Go To Top