Moraine Lake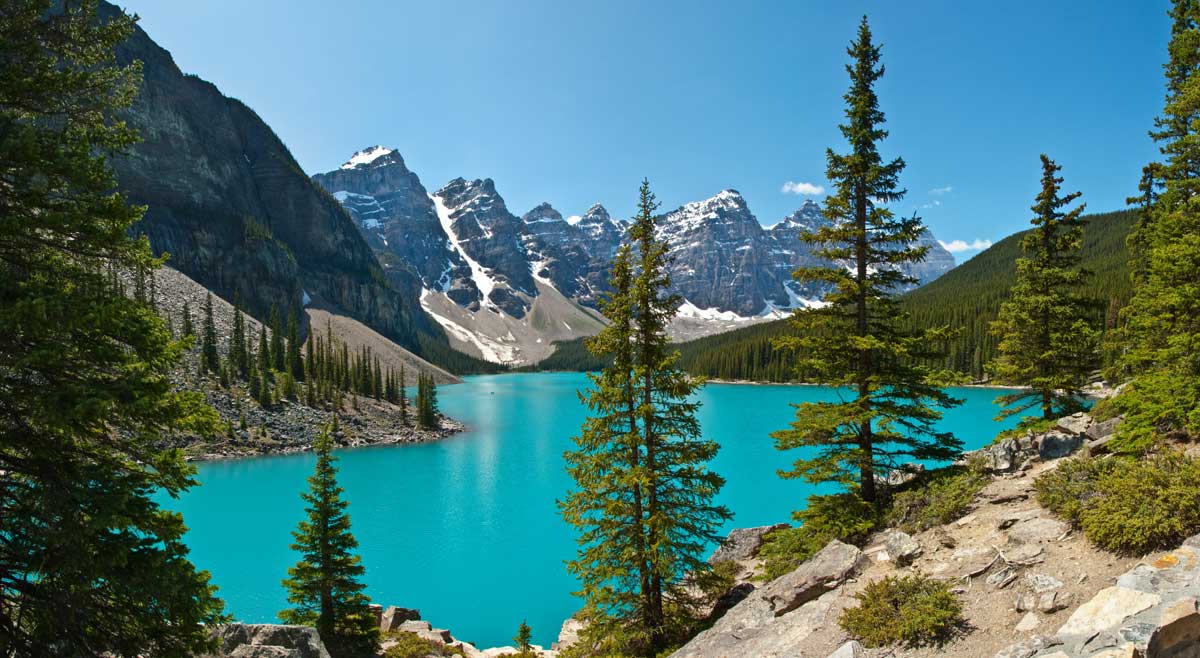 Item Number: A-208

Location: Banff National Park, Alberta Canada
Click the order button to see pricing options.
Framing notes, click to view.
Lake Moraine boasts one of the prettiest scenes in the world. Located in the Valley Of Ten Peaks, this landscape was once featured on the backside of the Canadian 20 dollar bill. Although many lakes contain blue glacial rock flower, this lake seems to be the bluest of all. Rock flower is finely ground glacial till that suspends in the water and reflects the blue color back to our eyes.
Although I have been to many places that are very beautiful, none of them is prettier than the Valley Of Ten Peaks.