Emerald Lake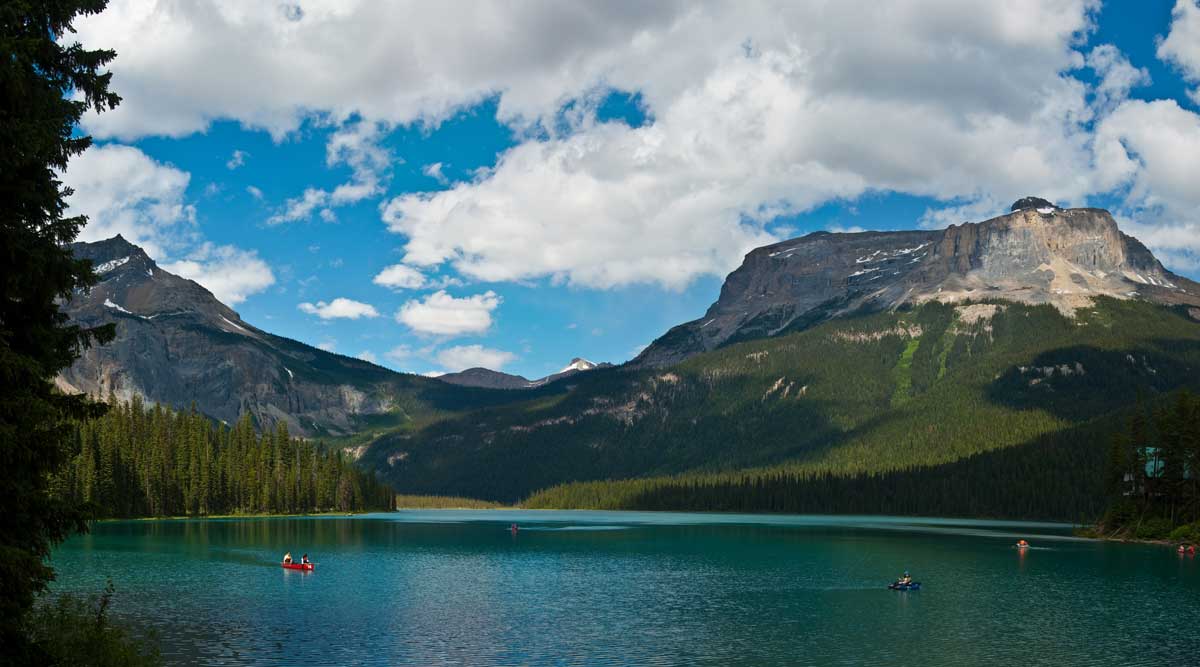 Item Number: A-209

Location: Yoho National Park, British Columbia Canada
Click the order button to see pricing options.
Framing notes, click to view.
Emerald Lake is located high in Yoho National Park. More than anything else this image reminds me of a time gone bye. The majestic mountains combined with the beautiful blue waters creates a setting which begs you to rent a canoe and spend the day reconnecting with nature. The red canoes seem to be a signature of Canada's National Parks as they are present in most of them. The red color sets off the unique blue color of these lakes.
Emerald Lake seems to define the beauty of Yoho. Although there are many fine areas to visit in this park, this is one of the grandest of scenes in British Columbia.