View Of Angels Landing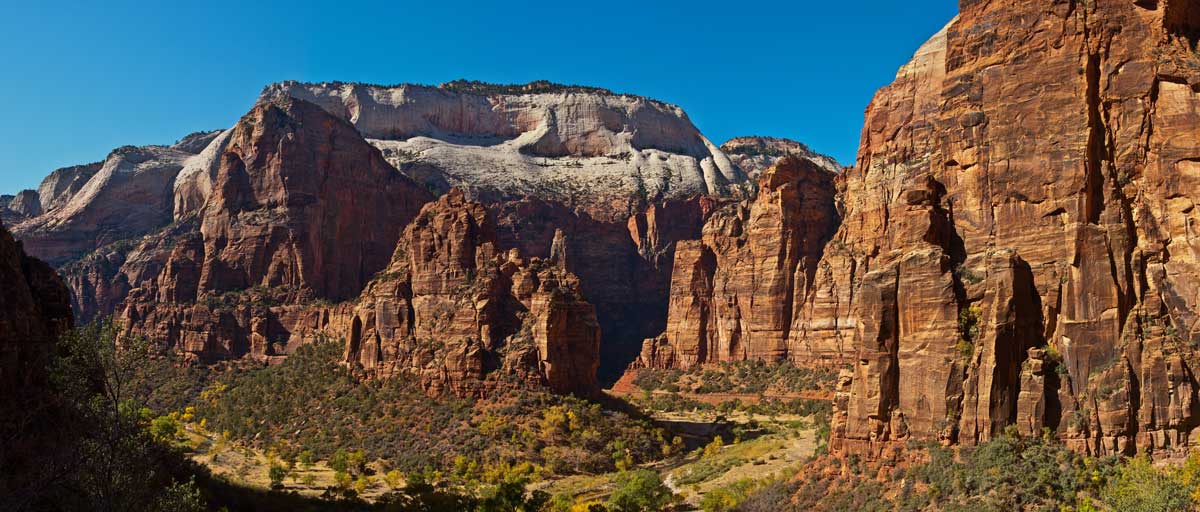 Item Number: A-224

Location: Zion National Park, UT
Click the order button to see pricing options.
Framing notes, click to view.
Angels Landing is the rock spur in the middle of this image. It is a very narrow ledge with severe drops just a few feet on either side of the trail. Inside this canyon the Virgin River flows and is responsible for carving this scene.