Big Bend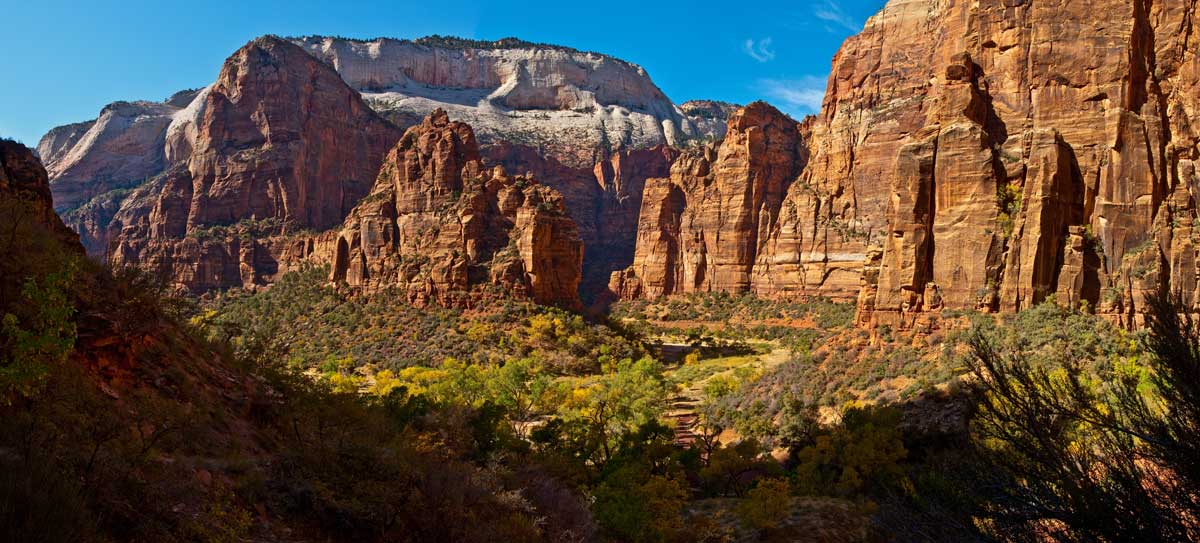 Item Number: A-225

Location: Zion National Park, UT
Click the order button to see pricing options.
Framing notes, click to view.
Big Bend is one of the few places to climb out of the canyon but the trails up are steep switchbacks that offer sweeping panoramic views of the canyon. This is one of my favorites. The big white mountain in the background is Cathedral Mountain at 6,930 feet tall.