Thomas Moran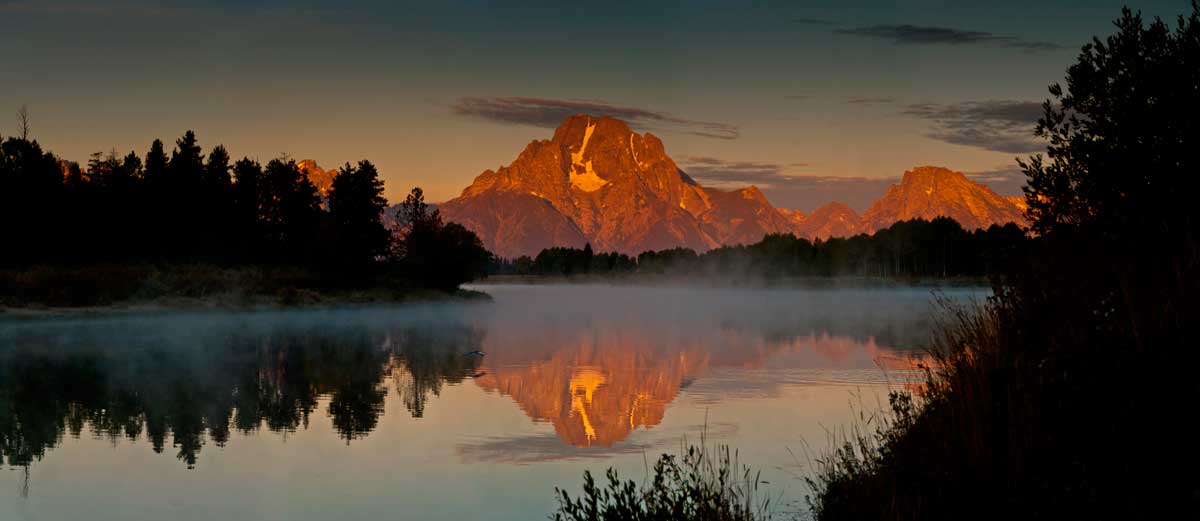 Item Number: A-228

Location: Grand Teton National Park, WY
Click the order button to see pricing options.
Framing notes, click to view.
Named after the artist of the 1871 Hayden Survey, Thomas Yellowstone Moran, this is one of my favorite mountains in the Rockies. Mount Moran dominates the view from Moran junction. Sometimes it is more magnificent than you could dream up as the elements come together in startling combinations. In this scene the mist delineates the lake boundaries and the reflection of Mount Moran fills the lake.