Upper Mesa Falls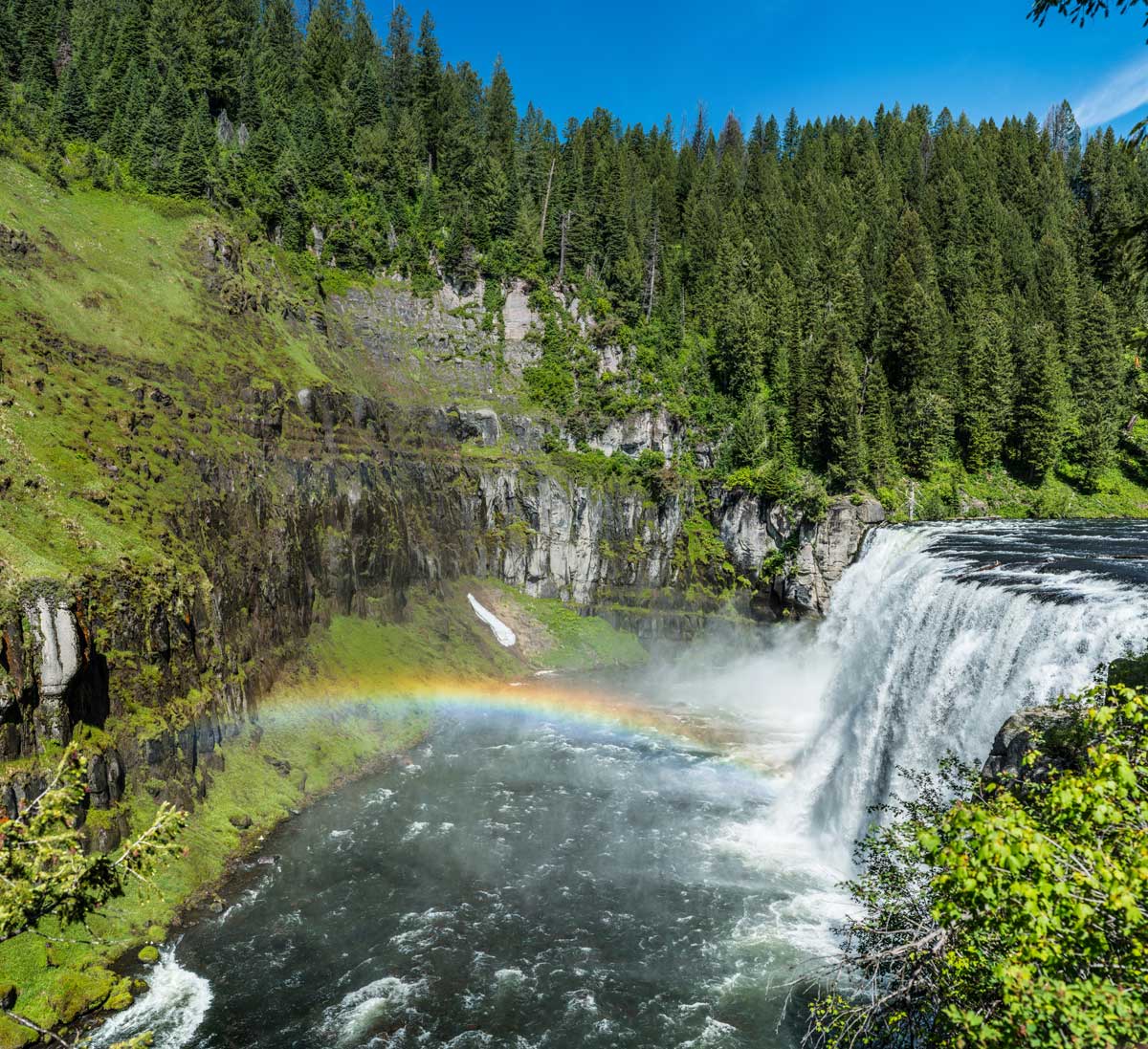 Item Number: A-239

Location: Henry's Fork River, ID
Click the order button to see pricing options.
Framing notes, click to view.
Just west of Yellowstone National Park in a section that is rarly visited, the Henry's Fork River, also known as the North Fork of the Snake River pours over and out of the Henry's Fork caldera. The Henry's Fork caldera is one of the old Yellowstone calderas that formed the park. This caldera extends into the national park as it is quite large. Upper Mea Falls is 114 feet tall and forms a lovely canyon as the river turns 90 degrees at the falls. In the early morning hours of Summer a beautiful rainbow forms over the river as the Sun lights up the canyon.
A quarter mile below is Lower Mesa Falls and is also impressive. Every year a few unaware boaters float over the falls and are killed. The upper river bottom is composed of slick, polished rock that will sweep any wader off his feet and into this abyss.