Lower Mesa Falls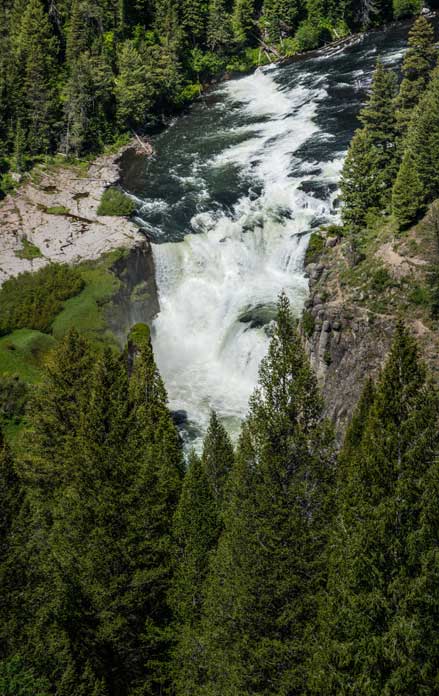 Item Number: A-240

Location: Henry's Fork, ID
Click the order button to see pricing options.
Framing notes, click to view.
As the Henry's Fork River flows away towards the South Fork of the Snake, it drops off the edge of the Henry's Fork Caldera. Here the lower falls flows over broken lava rock and huge boulders and forms an inpenetratable barrier to fish moving up the river.
The river is otherwise flat and slow as it is a spring creek, but in this section the character completely changes. Very few people are killed at this Falls because the upper falls takes them before they can get down to these.