Early Bells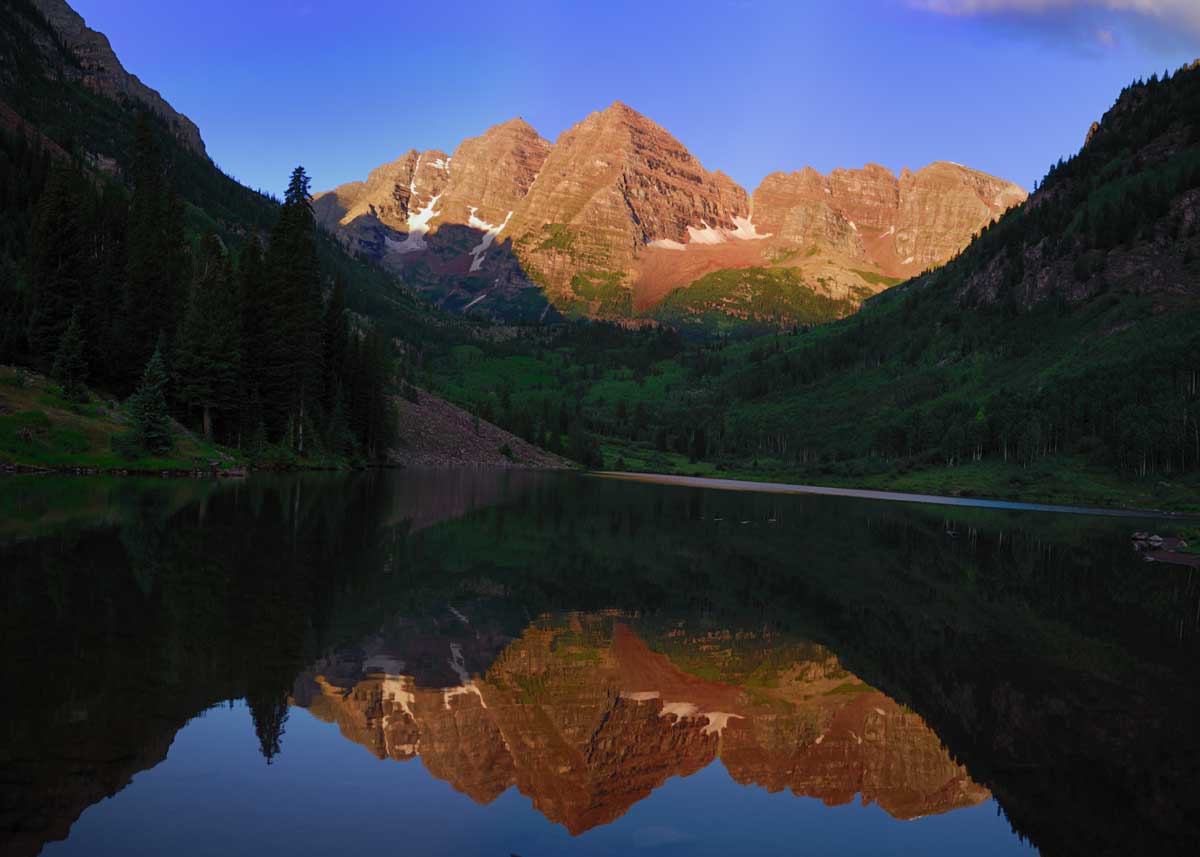 Item Number: A-242

Location: Maroon Bells, Aspen, CO
Click the order button to see pricing options.
Framing notes, click to view.
I love early mornings. Usually by this time the birds have been singing for an hour. Walking around in this pre dawn landscape is electric. Always the monument looms large over everything you do in these early morning hours. Subtle things happen like an owl flying overhead or a beaver sliding in the water without a sound. As the Sun rises, it affects every living thing in this valley. All at once everything stirs, very quietly.