Road to Emigrant Peak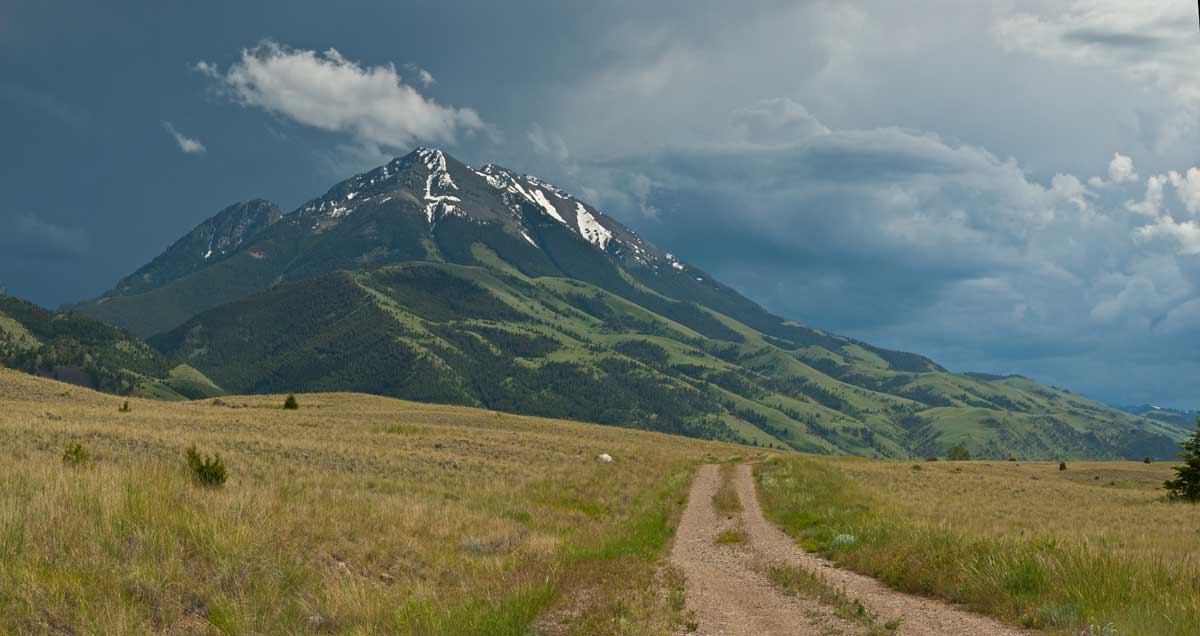 Item Number: A-246

Location: Paradise Valley, Emigrant MT
Click the order button to see pricing options.
Framing notes, click to view.
They call this place Paradise Valley. It resides just outside the northern edge of Yellowstone National Park. The Yellowstone river drains into and out of this valley and in the process creates a place so wonderful, they named it Paradise Valley.
Two moountain ranges define the eastern and western edge, the Absorokas to the East and the Gallatins to the West. Emigrant Peak is in the Absoroka Mountains. These are very rugged mountains. Here you can see it and the neighboring peaks are about to get a good soaking. Which is what I was doing in a local hot springs right after this images was taken.