Valley of the South Saint Vrain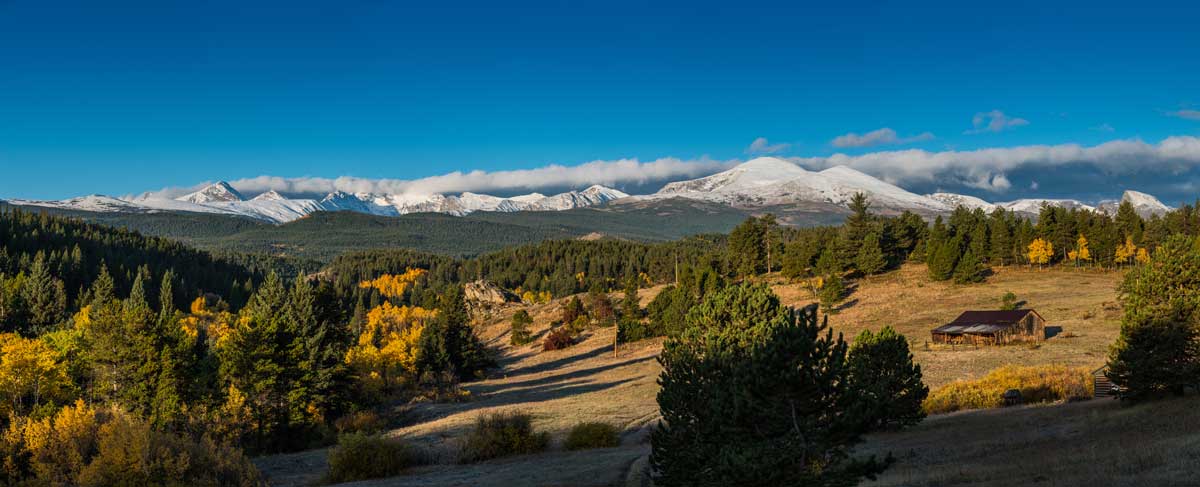 Item Number: A-243

Location: Indian Peaks, Boulder, CO
Click the order button to see pricing options.
Framing notes, click to view.
Just north and west of Boulder, along the continental divide, is a small drainage that gives rise to the St. Vrain river. From up high in the headwaters, the South Fork of the St. Vrain travels through this little valley. The South St. Vrain drains all of Brainard Lake Recreation Area including Isabelle and Long Lakes, Blue, Michell and Brainard as well as Red Rock and everything north of Niwot Ridge which is on the far left side of this image.
You can see an early September storm has dropped several inches of snow and just like that, the high peaks have entered winter. Down beneath the snow line, Autumn is well under way as cool, crisp days are followed by cold, clear nights. The Indian Peaks are getting ready for winter high in the Rocky Mountains.