Island Park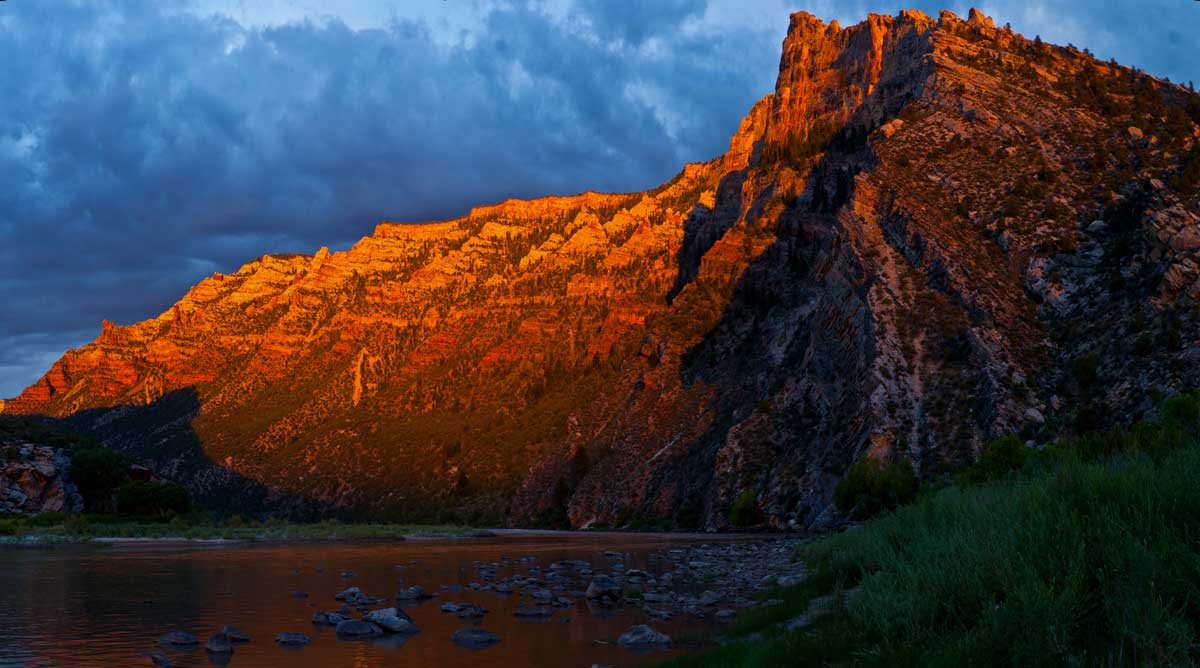 Item Number: A-233

Location: Dinosaur National Park, UT
Click the order button to see pricing options.
Framing notes, click to view.
After a fun ride through Ladore and Whirlpool Canyons, we sat out next to the river, enjoying the last few hours of light when the Sun broke through a narrow band of clouds and lit up the rock in a pure, clean light. Everyone stopped talking and looked upstream. I was lucky to be in position to grab this series of images while the light was at it's peak. Within a few minutes it was gone and the ridgeline was plunged in sameness. We talked through the evening and into the night.