The Firehole River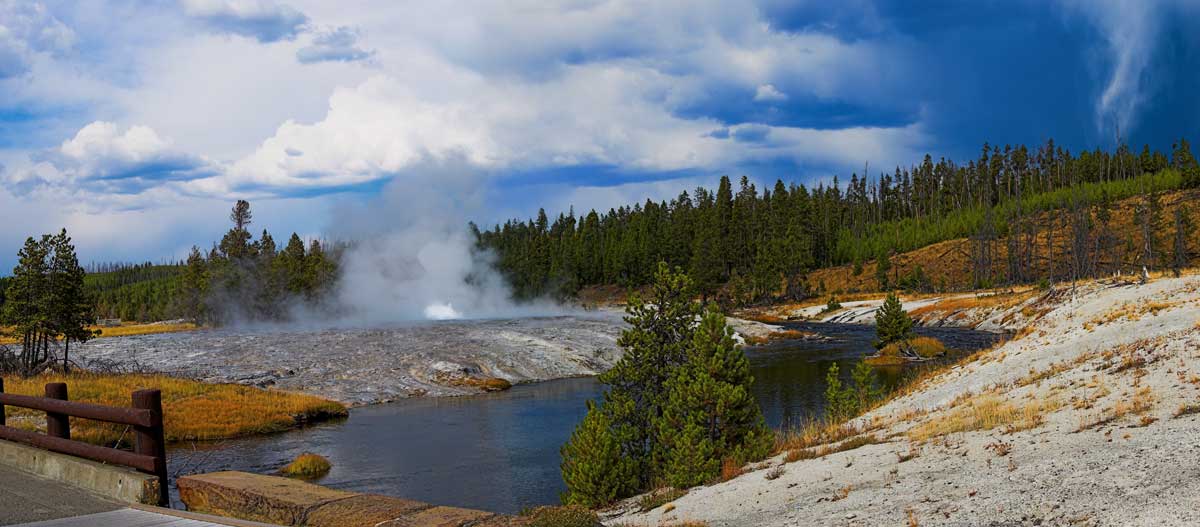 Like no other river in the world, the Firehole is a spring creek meaning the water comes from springs along the waterway. However this is no ordinary spring creek. For one this river lives entirely within a volcano crater and it flows right through several geyser basins.
Old Faithful drains directly into this unusual river and the river is heated by extensive thermal features along the entire length. This is truly a one-of-a-kind river.
Gallery Index
Item Number: A-181

Location: Yellowstone National Park, WY
Click the order button to see pricing options.
Framing notes, click to view.
This Web Page © Copyright May 2009 Mountain Studios Phone: 303.449.7588 Go To Top