Morning Glory Pool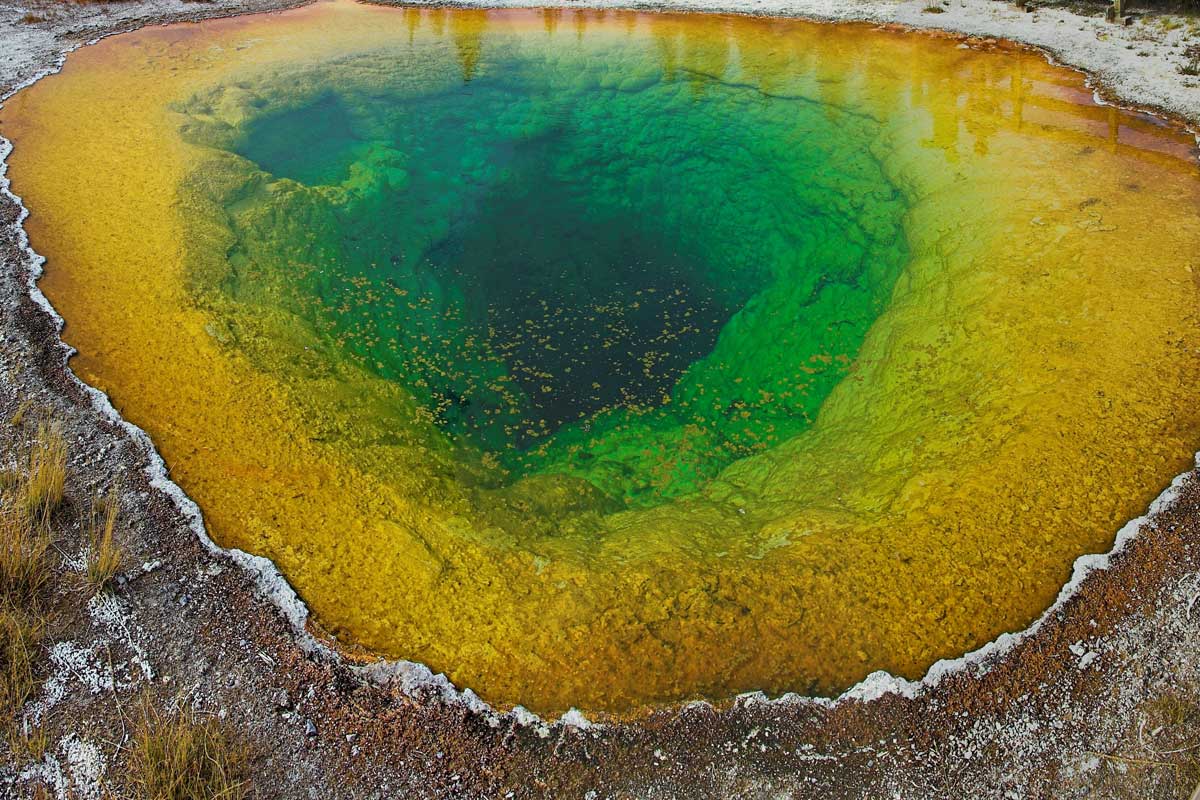 The Upper Geyser Basin is literally like no other place in the world. A walk through this basin will yield many of the wonders of the world. Morning Glory Pool is one of them. Rising from deep within the crater of a mega volcano, this pool is super heated and creates a community of organisms that are being intensely studied.
Morning Glory Pool is so big that special wide angle lenses are necessary to capture the whole pool. This image is included in our large format gallery because it is a composite image that has been cropped.
Gallery Index
Item Number: A-182

Location:Yellowstone National Park, WY
Click the order button to see pricing options.
Framing notes, click to view.
This Web Page © Copyright May 2009 Mountain Studios Phone: 303.449.7588 Go To Top