Maroon Glass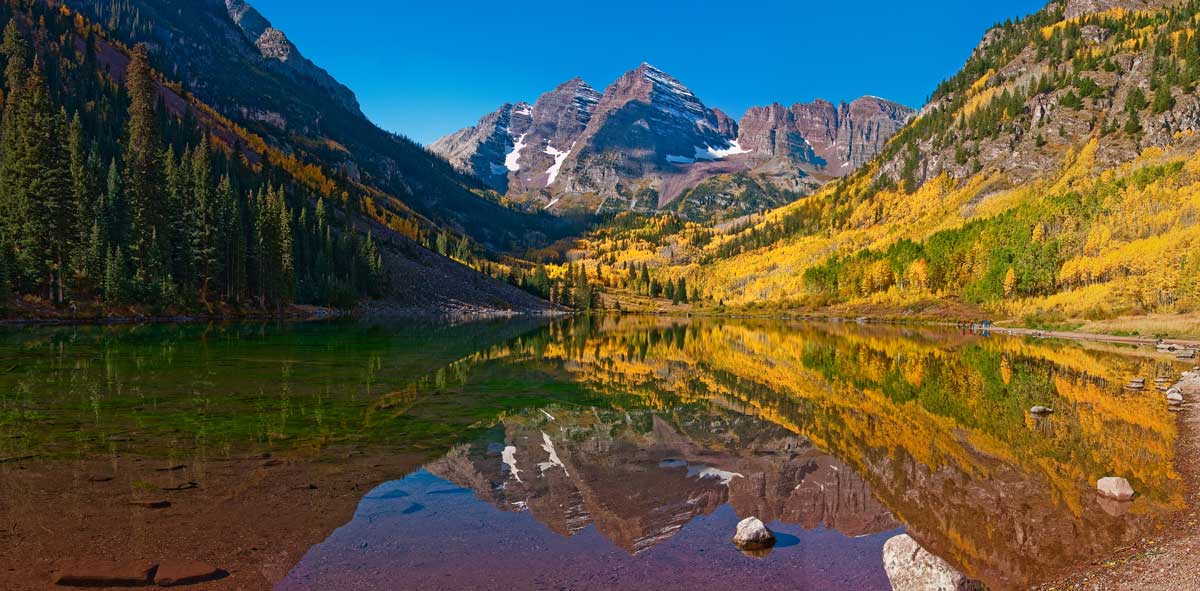 The morning was clear but windy. The lake had small waves on it that kept it in constant chop. Last year there were 300 photographers in line to capture this shot. This year there were no more than a handful.
About 10 in the morning, the wind died down and the lake turned into a clear sheet of glass. The colors of the foliage came to life as the Sun climbed higher into the sky. I shot this without a filter so I could capture the balance between shady and sunny areas and because this lake gives off the most intense and wildest palette of colors I have ever seen. It would be a waste of good nature to alter that integrity.
Gallery Index
Item Number: A-188

Location: Maroon Bells, Pitkin County, CO
Click the order button to see pricing options.
Framing notes, click to view.