Above Hector Lake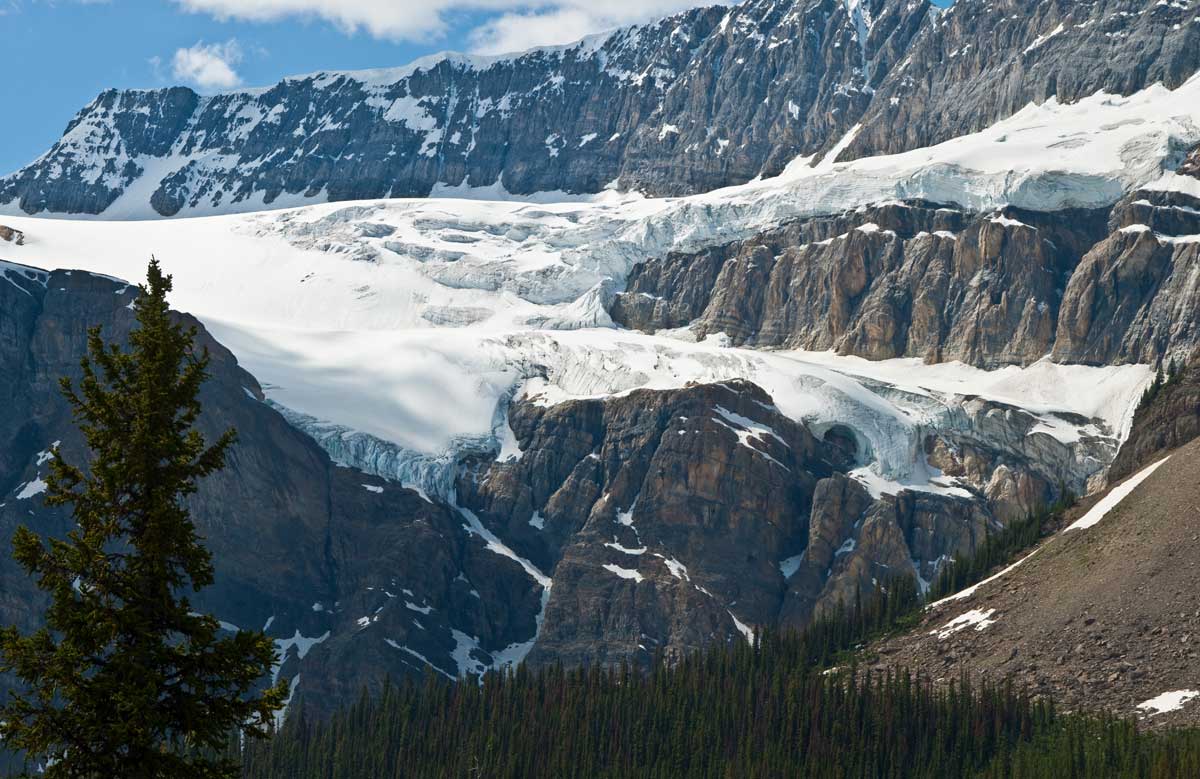 Item Number: A-213

Location: Banff National Park, Alberta Canada
Click the order button to see pricing options.
Framing notes, click to view.
A slightly different view of the Waputik Icefields. The icefield extends quite a way back behind and around the ridge lines seen here. These glaciers provide the water to feed hundreds of rivers which extend thousands of miles. In a generation they may all be gone. On a warm summer day you can hear the glacier crack and break apart as gravity pulls the mass downward.