The Subway Slot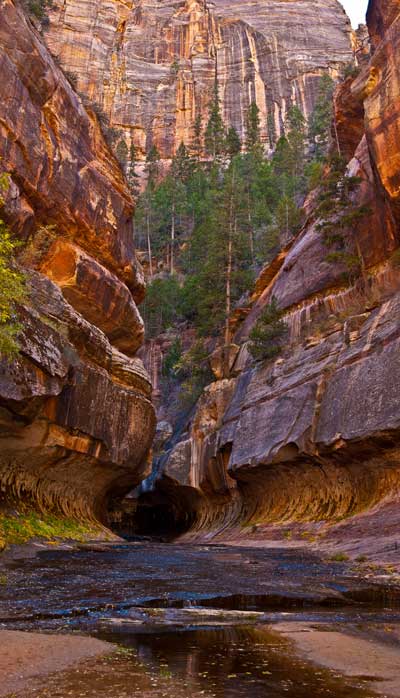 Item Number: A-227

Location: Zion National Park, UT
Click the order button to see pricing options.
Framing notes, click to view.
In the last few years I have visited many different slot canyons. But this one was very different. Most slots start out with a narrow shallow ravine that grows into something special. This one start out with this wild entrance.
Inside the slot you have a hundred feet or so to take it all in before this canyon becomes so narrow you must rope up and wear a wet suit. On this trip we settled for a nine mile hike and a short glimpse of this slot canyon.